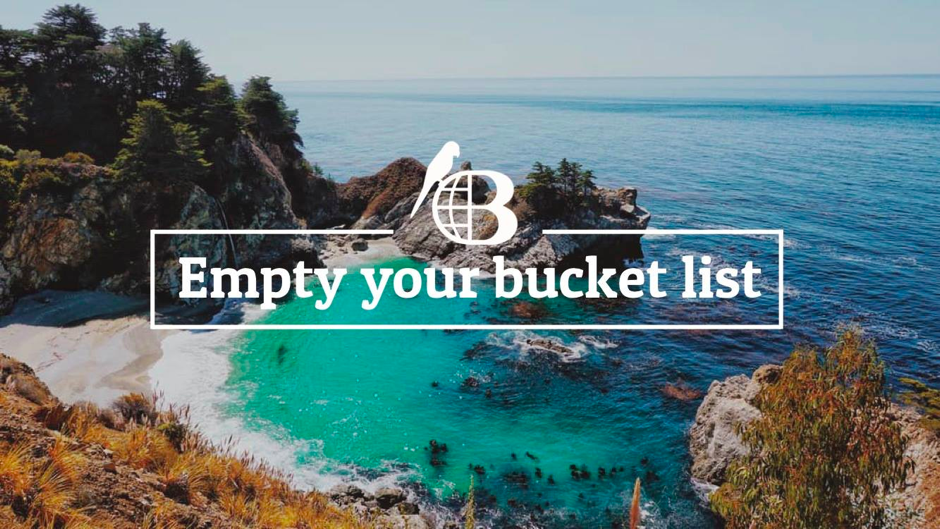 Free xtreme activity while seeing the world!
Bohemian Birds
At the University of Twente, all kinds of groups of students travel every year to the end of the world. This could have educational means, but of course also to enjoy a well-deserved holiday. These exotic and once-in-a-lifetime trips brings some expenses. That is why the Student Union provides you with a new deal from Bohemian Birds: a free Xtreme sportactivity during your journey in- and outside Europe!
Bohemian Birds is a travel agency, specifically for students. It already has some experience in organizing different student vacations for both associations and other groups at the UT. As a result, they are quite capable in meeting your wishes for the perfect trip. Furthermore, Bohemian Birds has a lot of contacts around every corner of the world, so your dream destination is most likely to be within their reach!
The Uniondeal(s)
Bohemian Birds offers a free Xtreme sportactivity for trips in- and outside Europe for students at the University of Twente. anything is possible: jeep safari, zipline, skydiving, whatever you like! 
What should I do?
Do you really want to discover the world and use this deal? You can ask a non-committal offer by Bohemian Birds, where they will listen and cooperate with you. In order to use this UnionDeal, please clearly indicate "UnionDeal Student Union" in the subject of an email or mention it during a phone call. 
Contactinformation and opening hours
Michiel Stoffels
Whatsapp: +31640796911
Bohemian Birds
Prinseneiland 26B
1013 LR Amsterdam
E; info@bohemianbirds.com
T: 020 - 261 3617
Mon: 08:00-22:00
Tue: 08:00-22:00
Wed: 08:00-22:00
thu: 08:00-22:00
Fri: 08:00-22:00
Sat: 08:00-22:00 
Sun: 08:00-22:00