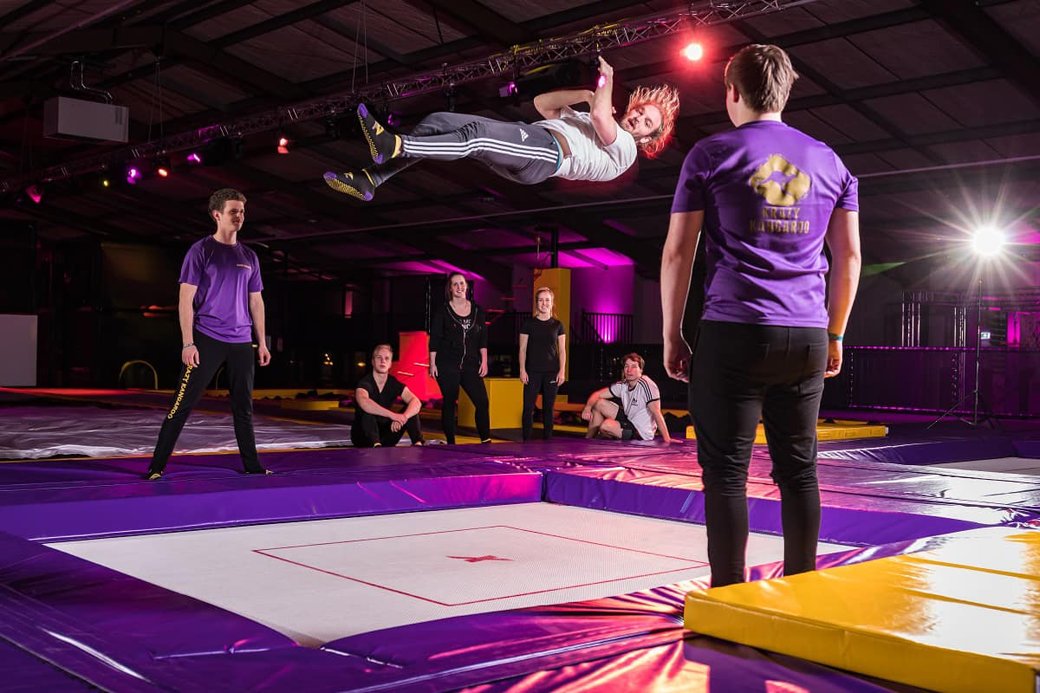 50% discount for 2 hours of jumping!
KRAZY KANGAROO
Jumping as high, far, long or crazy as you like; everything is possible at the Krazy Kangaroo! This indoor jumpheaven is the biggest in the Eastern part of the Netherlands and is fun and challenging for everyone. It's perfect for releasing some study stress and getting rid of your energy by making it a good jumping workout! Besides all the trampolines, Krazy Kangaroo offers a lot more: a dodge-ball field, multiple baskets for dunking, a huge foam pit with balance beam and a parkour stage!
The UNIONDEAL
With the new Uniondeal you can jump 2 hours for only 10 euros! This counts for every hour of the day!
what should i do?
You can use the UnionDeal by showing your University of Twente card at the information desk at Krazy Kangaroo! This can be done after buying the tickets online or locally.
Contact information and opening hours
Krazy Kangaroo Enschede
De Reulver 120
7544 RT,  Enschede
T: 053 477 6550
Mon: 15:00-21:00
Tue: 15:00-21:00
Wed: 14:00-21:00
Thu: 15:00-21:00
Fri: 15:00-21:00
Sat: 10:00-21:00
Sun: 10:00-21:00