SOCCER INSIDE SPEED-SOCCER
 Are you looking for a fun outing with your team, sports club, house or committee? Soccer-inside in Tubbergen offers you the chance to speed-club indoors! The attractiveness and speed of the game combined with the low threshold make it one of the fastest growing indoor sports. The soccer fields are located in a covered hall. So you can always play football!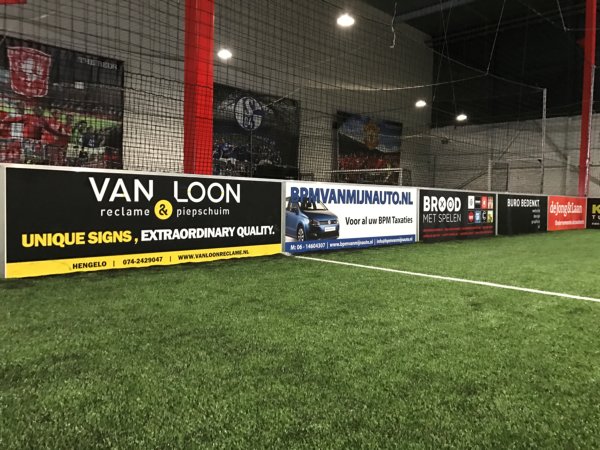 THE UNIONDEAL
Soccer Inside offers students one hour of speed-soccer (the room rental) for 37.50! In addition, you will receive a free plate of snacks if you rent the room for at least an hour. Each extra hour therefore also costs 37.50.
This discount is valid at all times, show your studentcard at the register! 
CONTACT INFORMATION
Soccer Inside Tubbergen
Pastoor Bloemenstraat 1
7651 CD Tubbergen
T: 06 53 96 89 12
E: info@soccerinside.nl
OPENINgTimes TUBBERGEN
| | |
| --- | --- |
| Monday |   18.00 – 23.00 uur |
| Tuesday |   16.00 – 23.00 uur |
| Wednesday |   12.00 – 23.00 uur |
| Thursday |   16.00 – 23.00 uur |
| Friday |   12.00 – 23.00 uur |
| Saturday |   10.00 – 23.00 uur |
| Sunday |   10.00 – 18.00 uur |