Dry-cleaning service point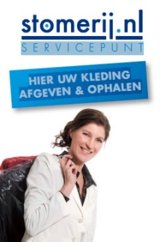 At a drink you want to look good. Get your suit dry-cleaned at the UnionShop for a tempting tariff.  
Out with all the wrinkles and nasty fragrances. After getting your suit dry-cleaned it will last longer and it will keep its volume.  
Also for a prom dress or a dress suit you can go to the UnionShop.