As of next academic year, Connecting Hands will become an independent organisation. After 5 years of functioning under the Student Union, it is time to take the next step!
CONNECTING REFUGEES WITH UT STUDENTS
2015, the year of Europe's refugee crisis, hundreds of thousands of people have fled across the Mediterranean Sea to escape war and persecution. Also in the Netherlands, thousands of people try to start a new life. The UT decided to raise money for these refugees and Connecting Hands was set up; students were able to start organising activities for refugees in the nearby AZC Azelo and AZC Almelo. Every academic year, almost 30 students are active in Connecting Hands. They organise a variety of wonderful events to connect refugees with each other, our UT students and the Dutch society.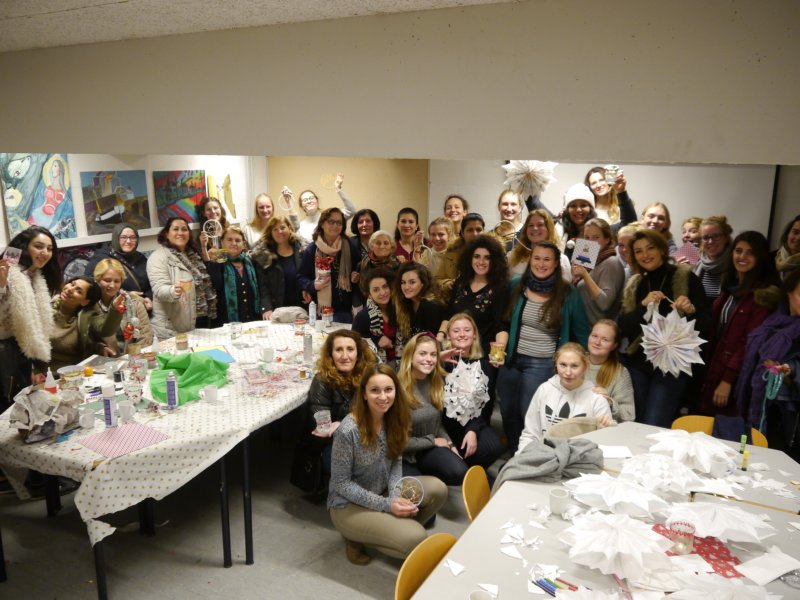 Annual events with UT students and refugees
Being a member of connecting hands
Our very own Saikiran Samudrala, Portfolio holder communication, internationlisation and wellbeing, has been a board member for Connecting Hands in 2017 where he fulfilled the job of treasurer. "Working for the first time with the Student Union community was a great delight. We organized a lot fo events throughout the year like ice skating or going to FC Twente. Accordingly, also bigger projects to help refugees adapt to the working culture of the Netherlands were set-up." Saikiran emphazises, leading to his decision to become a board member. "It is a great learning experience to be a committee member of the Student Union, as we always pick up initiatives that have an incredible impact on student life, and it this case, also the life of the refugees; great inspirational stories were told whenever we visited the AZC in Almelo."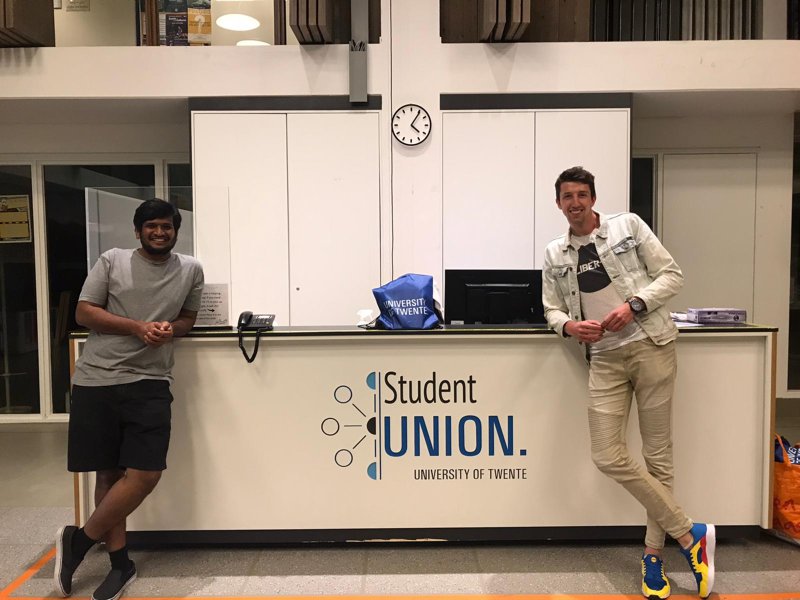 READY FOR THE NEXT STEP!
As of now, more long-term projects will be set-up. Becoming independent was therefore a predictable next step; it will give Connecting Hands the chance to get in touch with more external partners and receive funding. One of these long-term projects is aimed at developing soft skills of refugees to enable them to contribute to society. A majority of the refugees were business owners or skilled workers within their home country, encouragement can motivate them to work in the Netherlands as well and start making a living. As they already possess the necessary technical and entrepreneurial skills a small boost will help them to get started. 
Becoming independent will not affect Connecting Hands main goal, trying to connect UT students and refugees as best as possible. Saikiran points out: "We as the Student Union are very proud of Connecting Hands, in the past few years they have grown from a small group of enthusiastic students to a real organisation with a base so strong, ready to become independent. The SU picks up project wherever needed, and let's them go when they are self sufficient. We wish them the best of luck!"